BIG BALL HEAD BUCKTAILS


With a Barbed Collar

An awesome all around Jig which can be used for most angling conditions.
For Strip bait, plastics, or Gulp of your choice.
Durable powder coat Finish. With UV Cured Eye's



These Jigs have smaller hooks for Summer Flounder ( Fluke)




Big Ball Bucktaills - Barbed with Smaller Hook for Fluke.
FREE Shipping on Orders of $100.00 or more. Shipped Flat Rate USPS.
Berkley Gulp! Saltwater Nemesis



The Berkley Gulp! Saltwater Nemesis baits are made from natural ingredients that release 400 times more scent than plastic baits. These Berkley Gulp! Saltwater baits are so potent they can actually outfish live bait. They are 100% biodegradable for a cleaner environment.

Exclusive Gulp! scent and flavor
Water based scent dispersion
Minnow body with relentless fish calling tail action.

Click Images ....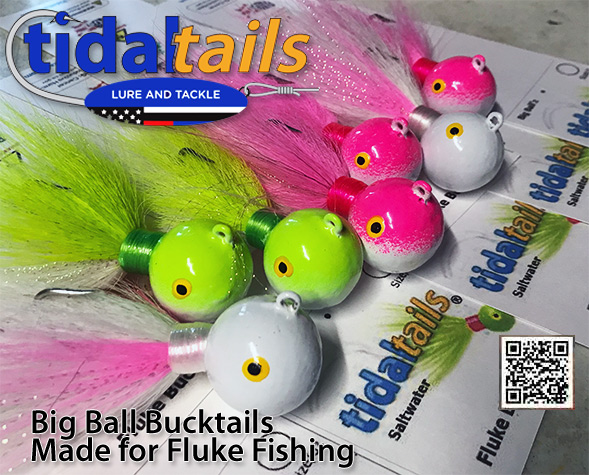 PayPal is a leader in security technology.
We use state-of-the-art technology to help prevent fraud, and our expert staff monitors transactions 24/7